The Civil War ended in the spring of 1865. The war had brought an economic boom to the north. Great fortunes had been made. Industry boomed all over the north, especially the northeast. The South lay in ruins. Virtually the entire war had been fought on southern soil. The cities and countryside had for the large part been destroyed. Carpetbaggers flocked to the South to pick its bones. A few former slaves were lucky enough to be used as front men for the carpetbaggers and did quite well, at least for a while. The entire southern economy was destroyed. It was many years before the South's economy improved enough to be called a Depression. Former slaves who had sold for a small fortune before the Civil War, couldn't give their labor away after the war.  It has been estimated that in the South, one third of the white males between age 18 and 35 had been killed or disabled in the Civil War. The areas with the highest concentrations of slaves were the worst affected. The belt along the fall line from Richmond, VA to Texas was an economic wasteland. Almost all the counties in this area were from 35 to 85 percent black. The plantations were still there for the most part but a third of the young men were dead or disabled. The planters still had their land and big houses but they were either broke or close to it. The Confederate money they had was worthless. Only the American money they had saved from before the war was of any value. They couldn't make or sell their cotton, rice and sugar cane during the war. When the war ended it was years before they could produce or sell their farm products in any quantity. The slave owners had no need for the labor of the vast majority of their former slaves. The end of slavery did not fulfill the hopes of most Blacks but instead fulfilled their worst nightmares. Most of the former slaves ended up as sharecroppers. Many went to the big cities like Charleston and Savannah, but few found work there. Some went to the North in hopes of a better future. The years after the Civil War were when all the terrible things that you read about, and heard about happened. Most Blacks had no land, money or jobs. The Ku Klux Klan and similar organizations were created to keep the majority or near majority of Blacks from gaining power.
Fairview and Western North Carolina fared much better than most of the South. Very little of the war was fought in the mountains. The people for the most part came here to get away from government. They had little liking for any government whether it be the United States, Confederacy, North Carolina or Buncombe County for that matter. Most people fought for North Carolina (not the Confederacy) during the war because they hated it less than the United States or Confederacy. Though a goodly number went to Kentucky or Tennessee to fight for the Union. When the war didn't end quickly, mountain men began to desert in fairly large numbers. Deserters were not looked down upon by the majority of people in the rural areas. Asheville was about the only strong slavery supporter in this area. It has always been in its own little separate world and still is. The rural mountain people for the most part were self-sufficient farmers. They did not grow crops to sell or trade. Coffee was about all they had to buy, everything else they grew or made themselves. They lost a lot of their young men, but except for a few of the larger slave owners, Western North Carolina and Fairview returned to normal much quicker than the rest of the South. The freed slaves also faired better in this area than the rest of the South. The population here was 5 to 10 percent Black, so there was not a large population of people needing work. Many Blacks were given small parcels of land here by their former owners, were able to acquire land in exchange for work or able to buy land out right. In the mountains the end of slavery did bring a better life to many of the former slaves.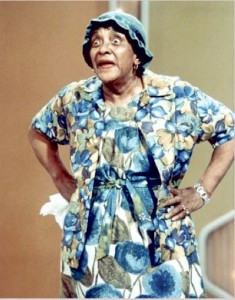 People tend to talk about the bad all the time. I believe in looking at the good. One former slave who thrived after the end of slavery was James P. Aiken in Transylvania County, NC. Jim Aiken was born near Brevard on March 1, 1861. He was the son of Jane Aiken Hall who died at 104. Jim Aiken started in business selling apple cider and homemade gin gerbread. After about five years in business he built a store building on Main Street in Brevard. It was built big enough to house a café, barber shop and mercantile store. He opened a bakery and a dray service (horse and wagon transportation business). He transported the mail to and from the railroad station and the post office. He also sold caskets. Brevard and Transylvania County did not have a large enough Black population to support any of Aiken's businesses. The overwhelming majority of Jim's customers were White and all of his stores were in White downtown Brevard. Jim Aiken was the Nobel Grand of the Independent Order of the Odd Fellow and was a Mason. He was the only Black member of the Brevard Fire Department. Jim Aiken was serving as acting Fire Chief of the department on August 25, 1909. A fire broke out on that date. Jim was driving the town's two wheeled steam fire wagon to the fire, when it turned over going too fast around a curve. It exploded killing Aiken instantly. Jim Aiken was so popular that none of the Black churches were big enough for his funeral. The White First Baptist Church of Brevard offered its building for Aiken's funeral. So many people of all races attended that the crowd overflowed the church and filled the nearby streets. All the stores and government buildings in Brevard closed for Jim Aiken's funeral. Jim Aiken's wife was Mary Smith Aiken. Upon his death, Aiken not only left her all his businesses but six houses as well. Aiken's wife also got their large two-story house on Oak Lawn Avenue. James P. Aiken had several children. One was a daughter named Loretta Mary Aiken. She was born in Brevard March 19, 1897. Loretta Aiken was brought up in what was considered at that time tp be a well-to-do home. She was about 12 and a half years old when her father was killed. Even though her mother was left fairly well off, Loretta was dissatisfied with her life in Brevard. Her grandmother Jane Aiken Hall encouraged her to go North in search of a new life. Loretta Aiken got into show business. She began singing and dancing in Vaudeville. Her family was embarrassed by Loretta's career choice. The Aiken's were prominent and fairly well off members of Brevard society. Loretta's brother wrote her and told her to stop using the Aiken name. Loretta changed her name to Jackie Moms Mabley. Moms Mabley became one of the most famous Black comedians in America. She performed for almost 30 years at the Apollo Theater in Harlem in New York City. She appeared on Broadway, movies, TV and at Carnegie Hall. When I was a kid she was on Merv Griffin's show at least twice a month, as well as Mike Douglas, Ed Sullivan, Johnny Carson and many other shows. She had an estate in ultra rich Scarsdale in Westchester County, NY. She rode around in a chauffeur driven Rolls Royce. Moms played a toothless, bawdy, young man chasing, old woman. By taking out her teeth, Moms made herself look both much older and funny. Moms Mabley had her father Jim Aiken's business sense and his ability to make money. She made out like she had been raised in unbelievable poverty when interviewed on Merv Griffin and other talk shows. But entertainers often make up a background that better suits their public image rather than the truth. Jim Aiken and his daughter Moms climbed to the top regardless of anything life had put in their way. [print_link]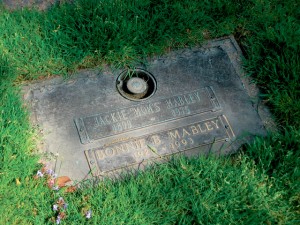 Local historian Bruce Whitaker documents genealogy in the Fairview area. If you have photographs, documents or history on residents of the community, call Mr. Whitaker at 628-1089 or send an email to him at brucewhitaker@bellsouth.net.