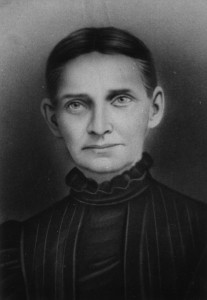 Captain Thomas Foster (1774–1858) was my third great grandfather. He was my great grandmother Mary Foster Ingle's (1852–1912) grandfather. Her line was the only direct line in my family that had slaves and since she married into an anti slavery family, her family had little to do with her. Tommy Foster (Forster) was a well-to-do person for that period. He owned almost all of present day Biltmore. He served Buncombe County in the NC State House of Representatives and the State Senate. I have never found anything written about him that was not favorable. This includes his treatment of slaves. However, Foster Alexander Sondley who wrote the History of Buncombe County was his great grandson. The Asheville newspapers, regardless of their names, almost always were backers of the democratic machine from Andrew Jackson to the present. The people who created such a good image for Thomas Foster were hardly impartial. The Young-Foster family ran Buncombe County until the 1980s. Coke Candler,  Chairman of the County Commissioners for 30 plus years, Congressman Roy Taylor, Congressman Lamar Gudger all came from this Young-Foster line. From 1800 until almost the present day there was someone in the Young-Foster family in a position of power in the county. I did run across records where Tommy Foster freed a slave 3 or 4 times, if that means anything.
Henry Harrison Ingle, Sr. (1884–1973) was my grandfather. He had a great memory until the second he died. If he told you anything it was the truth. My mother and grandmother would have given anything if he had lied some. He let it rip regardless of what it was or who he was talking to. He would relate a story his mother Mary Foster Ingle would tell about slavery in regard to her grandpa Tommy Foster. When Thomas Foster was in his late 70s and early 80s, he got too old to plant the big flat bottoms along the Swannanoa River. He started freeing his slaves as he had less need for them. After his wife died, grandpa's mother would go stay with her grandpa for weeks at a time to keep him company. Tommy Foster decided to free three slaves: a man, a woman and their little boy. I do not know if they were married. I do not think slaves were married in most cases. Anyway, Thomas Foster freed them and gave them papers showing they were free. They left that morning heading for a big city, probably Charleston, Augusta or Savannah. The man had big dreams of going into some business in the "big city" and getting rich. When night time came, they camped out on the side of the road which was the common thing to do back then for everybody but the rich. When the woman woke the next morning she saw that her man and son had left her during the night. She hunted around and could not find them. She went back to Tommy Foster's house and told him what had happened. She asked Foster to let her stay and work for him until she decided what to do. He agreed and let her stay.
A month or so later Tommy Foster went out to the Fletcher–Hooper's Creek area to see a man about buying or selling some cattle. Foster saw a little black boy at a distance that looked familiar. It looked like the woman's son. He asked the man about the young boy. He told Foster that it was the former slave of Foster. He said the man's daddy had come by a month or so ago and showed him the papers indicating that Foster had freed the man and his son. The man said he needed money to go into business in the city and wanted to sell his son. The farmer bought the man's son and the father left for a new life in the city. Thomas Foster negotiated with the man, and bought the boy from the farmer. Foster took the boy back home with him. When they arrived, Foster told the boy to stand behind him where no one could see him. Tommy Foster stood outside in front of his house and called for the boy's mother. She finally came out on the porch and said, "What you want? I'm busy. I don't have time to fool with you." Foster then stepped aside and let her see her son. Grandpa said his mother told him that she had never seen such hugging, kissing, bawling and snotting in her life. The woman and her son stayed on with Captain Thomas Foster until she found work somewhere else. Grandpa said no one ever heard what happened to the boy's father. He said, "He probably went to the big city and s—- and fell back in it."
When the Civil War came everybody today would think all the slaves would be 100 percent for the war and for a Union victory. This was not the case. The young supported the union cause more than any of the slaves. That was to be expected. Many went off and joined the union army. The majority of slaves didn't know what to wish for. They hoped for the best and feared the worse. The old slaves in particular did not know what they would do if they were freed. They were to old to go out on their own. They were afraid they couldn't make it on their own. The vast majority in the middle wanted freedom but they had no land or money. Most had no skill other than common labor. They hoped for a better life if freed but they feared things could turn out worse. This is proven by how few slave uprisings occurred during the war. In Western North Carolina slaves only accounted for around 5 or 10 percent of the population. Even with almost all the young men off fighting the war there was still too large of a white adult male population for a slave uprising to be successful. Along the fall line from Richmond Virginia to Texas there was a huge slave population. Some of the counties like Bamberg and Allendale in South Carolina were 75 to 85 percent black. With all the young white men off fighting the war, a slave revolt could have easily been successful. Few slave revolts occurred and none were very successful. Today, even if a person hates his job, they still fear being laid off or the place they work going under. The fear of being with out a paycheck and the possibility of not finding another job overrides the dislike of their present job. The slaves were in a similar position, they wanted freedom and a better life but they feared the uncertainty between the end of slavery and that new life.
Local historian Bruce Whitaker documents genealogy in the Fairview area. If you have photographs, documents or history on residents of the community, call Mr. Whitaker at 628-1089 or send an email to him via the link below.