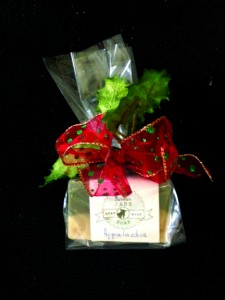 Exceptional handcrafted holiday gifts and special indulgences for self-gifting are just around the corner at the second annual Sugar Hollow Artisans Holiday Market on Saturday, November  22, 10 am–5 pm at High Meadow Events Barn, 200 Sugar Hollow Road in Fairview. The Market will  feature a dozen dazzling artists from right nearby in the Hollow.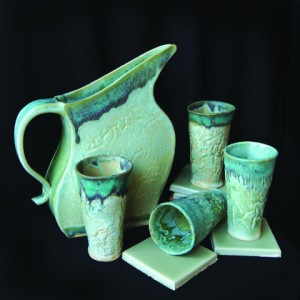 From nature-inspired jewelry, photography, and fiber art to intricate quilts, hand-crafted soaps and whimsical dolls, a dozen friendly, award-winning artists and members of the Southern Highlands Craft Guild will offer a multitude of gift choices for family, friends and for ourselves as well.
Shoppers will browse in High Meadow Events' beautiful post-and-beam barn, located just up the road from Hickory Nut Gap Farm. Signs will lead to the barn and valet parking will be available.
Artists will be Syb Adcock, Clayworks; Vicki Bennett, Fiber Art; Annie Cicale, Calligraphy; Tim Fischer, Pastries; Sydney Green, Fine Soaps; Molly Hamilton, Fine Soaps; Susie Hamilton, Watercolors; Melissa Kilgore, Photography, Jewelry; Paddy Lynch, Felt Art; Rebecca Kempson, Dolls; Barbara Swinea, Quilts; and Lynn Wright, Clayworks, Feathers.
All major credit cards will be accepted.